Litter of DAZL Teak x MLWR Chiriko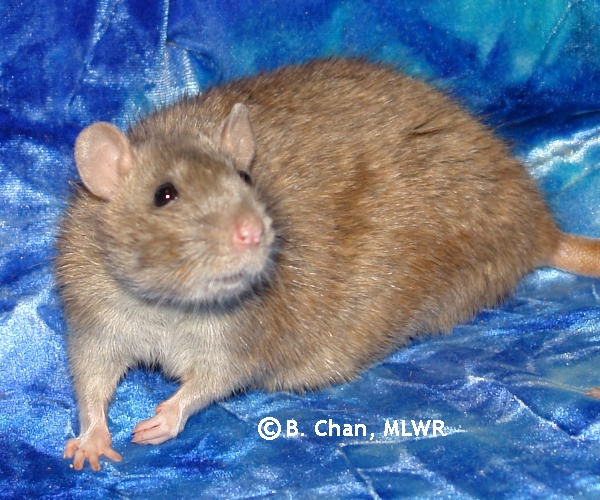 7/30/2013 - MLWR Chiriko just a few hours before giving birth!

DAZL Teak of DAZL x MLWR Chiriko
Litter Pedigree
Date of Birth: July 30, 2013
NARR Litter Number: 13MLWR0028
Theme: Avengers
Number of babies:11 born, 9 surviving
Available for Reservation: August 27, 2013
Can Go Home: After September 10, 2013
Genetics:
Teak: a/a D/d M/- s/s Re/re H/H Db/db x Chiriko: A/- d/d M/- s/s H/H
Expecting: Agouti, russian blue agouti, chance of black, russian blue, cinnamon, mink, russian cinnamon, dove. Satin and Satin-Rex coats. Self. Slight chance of dumbo ears.

This litter is a very exciting co breed with Dazzle Me Rattery! Teak is a very handsome satin-rex boy bred and owned by Dazzle Me Rattery who we had the opportunity to borrow to use for this pairing. He is extremely sweet, relaxed, and has an amazingly soft coat and nice conformation. Chiriko is an adorable, big eyed, super soft coated and sweet girl who shows a lot of the good traits of her dad, with the playful and friendly personality of her mom. We are looking forward to this out-cross giving us another chance at bringing in the satin-rex coats we want to work with. These babies should be soft, snuggly teddy bears!
NOTE: The siamese girls from this litter and from our previous litter can be paired for placement with the available russian blue girls from BVR's current litter, pending approval to adopt from both of us! And of course the boy from this litter can be paired with either of the boys from our previous litter, or all three could go home as a trio!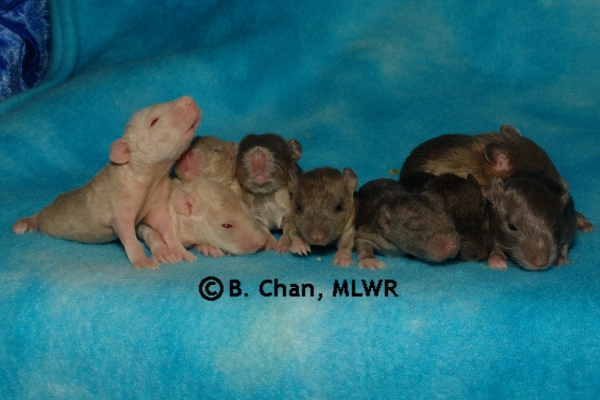 8/15/2013 ~ Whole litter, 16 days old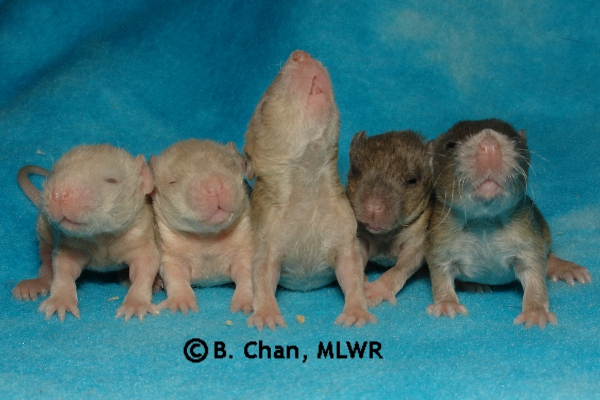 8/15/2013 ~ Girls, 16 days old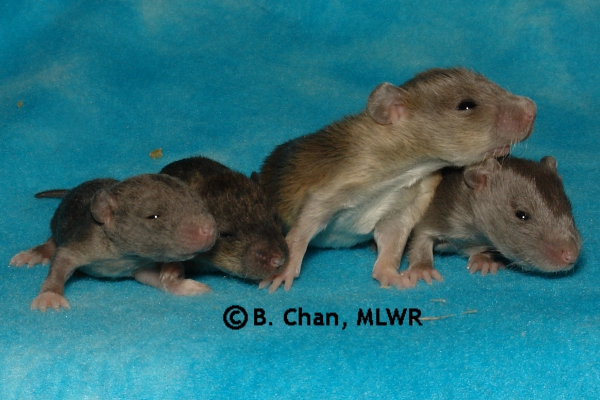 8/15/2013 ~ Boys, 16 days old

More Pictures

Names may be changed around as we continue to evaluate the litter and decide on our keepers!