Current Litters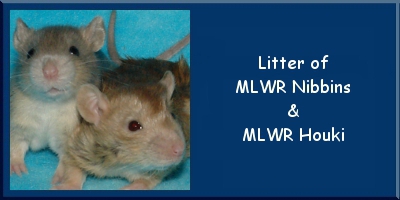 Litter of MLWR Nibbins and MLWR Houki
Born: October 23, 2013
Number of Babies:2
Due to the small litter size there will be no available babies from this litter.


Please check our Planned Litters page to find out about possible upcoming litters. Also check my Links page for other breeders as well as some rescues, and visit Petfinder to find some rats looking for homes in your area!